Ray Dodd Army E-4 Specialist
VETERANS' WORKSHOP MANAGER
Ray was born in Casper, WY and currently lives in Red Feather Lakes, CO.  He joined the Army in 2005 and was injured in Iraq August 26, 2006, and medically retired in 2008.  His injuries led him to helping as many of my brothers and sisters as possible.  Honoring Our Veterans was a very important part of Ray's recovery.  He manages and supports both the photography and fly fishing workshops.
Cathy Aronson
PHOTO WORKSHOP LEADER
Cathy is a full-time resident of Jackson, WY and a landscape and wildlife photographer.  She has a thriving business, Daydream Imagery, printing for artists and photographers.  Having spent a long career in internet networking, Cathy still volunteers as the American Registry for Internet Numbers and Internet Engineering Task Force Reporter.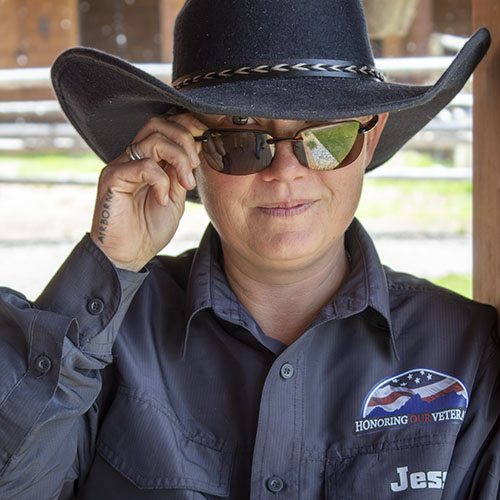 Jessica Lee Ball
VETERANS' WORKSHOP MANAGER
I was born in Saint Louis, MO. From an early age I enjoyed the outdoors hunting, fishing and most of all helping people.  I served in the Army from 2005-2015 with two deployments as Drill Sergeant and Airborne Instructor.  Honoring Our Veterans helped put me on the right track in life after my injuries.  I'm honored and passionate about giving back and providing the best recreational therapy to my combat disabled brothers and sisters.
Lou Hochheiser Lt. US Navy
PHOTO WORKSHOP FIELD SUPPORT
Lou is a Vietnam Veteran and retired physician.  He lives full-time in Jackson, WY.  Until recently, Lou was the CEO of our hospital in Jackson.  He is an avid car and photography hobbiest. 
Mark Gocke
HOV GUEST SPEAKER – WYOMING WILDLIFE
Mark Gocke grew up on the plains of Eastern Nebraska. His love of the outdoors was discovered at a young age through hunting, fishing and generally running amok in the woods. It was these early years spent in the outdoors that eventually led Mark to a degree in Wildlife Management from the University of Nebraska. He is the Wyoming G&F Information and Education Specialist in Jackson.
Mark has received several awards for his photography including several first place honors from the Association for Conservation Information. Mark's photographs have been featured in many wildlife research and conservation efforts over the years. His images have also appeared in a variety of magazines, books, calendars and displays.
Dave Chudnev
PHOTO WORKSHOP FIELD SUPPORT
I joined the Navy in early 1990.  I went in to the Nuclear Power School program, then out to the fleet on an early Los Angeles-class fast  attack submarine, the USS Salt Lake CIty (SSN716). I first learned photography when I was about 11.  I like shooting everything: macro, models, wildlife, landscapes, surrealism.  To play with another lens. To visit another place, meet more people, and keep my mind and heart open to seeing something amazing.
Pete Kendzior
FLY FISHING GUIDE
Humble kind funny man. 53. Proud to be Married to laura for 28 years.
Passionate about helping others. Especially veterans. Never in the military but definitely a Patriot.
Owner of Tower 3 construction. Ski instructor/guide at jhmr for over 30 years. Son of Roman and Sylvia Kendzior, born in Oakland California in 1966.
Current president of Jackson Elks lodge #1713
Alec Johnson
PHOTO WORKSHOP FIELD SUPPORT
Alec lives in Saint Paul, MN and is a full-time professor of Entrepreneurship at the University of St. Thomas.  He is also a freelance automotive and architecture photographer, and award-winning fine art landscape and portrait photographer.  Early in his career, Alec was a professional test driver for Goodyear Tire Co.
Honoring
Our
Veterans
is a 501(c)(3) Organization.
(c) Copyright.  All rights reserved.