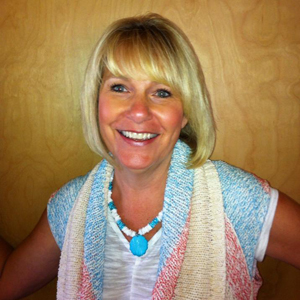 Sandy Sandberg - Executive Director
Prior to joining Honoring Our Veterans as Executive Director in 2015, Sandy has been involved with several non-profit organizations in Jackson Hole.  She is on the Board of Directors of the Skating Club of Jackson Hole and involved with our local and regional Boy Scouts, even elected Den Leader of the Year for the Rocky Mountain Region.  Most recently she has been the Office Manager for one of our local Internal Medicine specialists, who recently retired, allowing Sandy to take over as Executive Director of H.O.V. following Sandra Budak's retirement for medical reasons.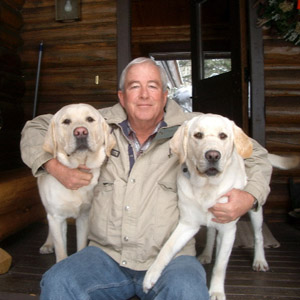 Richard Sugden - Director
Rich Sugden M.D. first moved to Jackson Hole in 1947. Rich went to college at Stanford, Medical School at Baylor College of Medicine in Houston, and entered the Navy as a flight surgeon in 1970. He was the flight surgeon at the Naval Air Test Center and Test Pilot School at Patuxent River MD. Rich moved to Jackson in 1975, where he has practiced Family Medicine since. He started the Teton County EMS program, Jackson Hole Air Ambulance, and Teton Aviation Center which operates the general aviation business in Driggs, ID, just over the Tetons from Jackson. He has restored and flies numerous ex-military aircraft in airshows around the country. His military service, and interest in helping our wounded veterans re-enter civilian life, drew him to working with Honoring Our Veterans.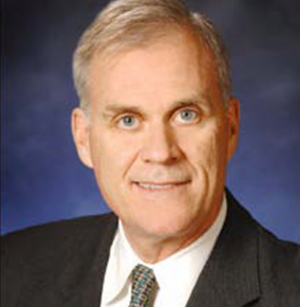 Richard Spencer - Director
Richard V. Spencer was the 76th Secretary of the Navy. He was sworn into the office on August 3rd, 2017. Prior to that he was Managing Director of Fall Creek Management LLC which focuses on value enhancement of private companies through capital investment and advice.
He is former Vice Chairman and Chief Financial Officer of Intercontinental Exchange, Inc. (NYSE:ICE) the leading electronic commodity futures exchange. He served in that capacity from November 2001 through January 2008. While at ICE he was responsible for the transition of the company from private to public, including recruiting the Board, the initial public offering and the subsequent three secondary offerings, financial reporting, strategy development and implementation, and human resources. Prior to that Richard was the President of Crossroads Investment Management LLC a leading venture capital and private equity fund-of-funds investment firm. He joined Crossroads in 1998 after working on Wall Street for 16 years (Goldman Sachs, DLJ, Merrill Lynch). During that period his responsibilities centered on investment banking services focusing on strategic advisory services and capital markets underwriting.
Mr. Spencer graduated from Rollins College in 1976 with a Bachelors of Arts degree in economics. Upon graduation from Rollins Richard joined the U.S. Marine Corps and served in the fleet until 1981. Mr. Spencer was a member of the board of directors of the Marine Corps Heritage Foundation, Global Atlantic Financial Group, The Community Foundation of Jackson Hole, Teton County Search & Rescue Foundation, VeteransCampaign, ENGAGEcx, and StarPound Technologies, Inc. Mr. Spencer has two grown children is a resident of Wyoming and presently lives in Washington DC.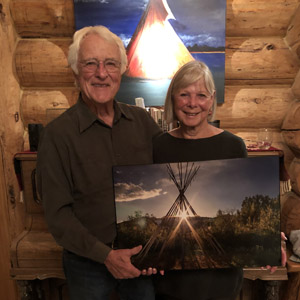 Randy Smith - Director
Born in Berkeley, California in 1939 and graduated from the University of the Pacific in 1961 with a BS in geology. Traveled to Alaska and worked as a gunsmith and guide. Proudly served in the US Coast Guard, based in Alameda California. Joined the family homebuilding business and built over 1000 custom luxury homes in the San Francisco Bay area. We also developed over a dozen high end residential projects and diversified into building office buildings, warehouse, storage facilities, retail, and commercial projects. We own and manage these projects today.
Very involved in community activities: president of Rotary, YMCA, local and regional homebuilders Association's. Builder association leader ship continued through state and the National Association of Home Builders.  President and spokesperson for the nations homebuilders (staff of 430 including 145 lobbyists) during an election year (1996) and it was a great honor and lots of fun.
Dorie and I built our home in Wilson, Wyoming in 1979 and moved here full-time in 2005. We are the proud parents 4 children and 11 grandchildren. We love the valley and enjoy all of the many outdoor activities; fishing, hunting, biking, hiking,time on the river, and flying a small back country airplane. We love sharing the valley with our family, or many friends, and particularly the Veterans that HOV brings to the valley.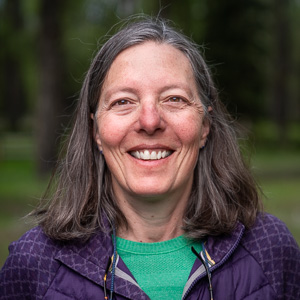 Cathy Aronson - Director
Cathy has had a long career in Internet Networking beginning in 1988 with a job building the NSFNet, a network funded by the National Science Foundation, which is the basis for the Internet we have today. She also worked at a pioneering Internet start up that did Internet over cable television for all the cable companies in the US and some in Canada, the Netherlands, and Japan. Cathy is still involved in the Internet, she is the chair of the board board of Industry Network Technology Council (INTC), Inc. INTC's mission is to help enterprises have a bigger say in the Internet Standards process..
Cathy lives in Jackson, Wyoming and owns Daydream Imagery, a digital printing and photography business. She teaches the Honoring Our Veterans photography workshops and shares her love of photography and printing with the veterans.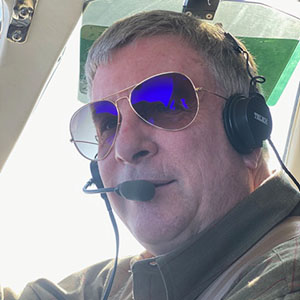 TJ McCann - Director
T.J. was born and raised in Miami, Florida.  Following high school, he enrolled in The Ohio State University, graduating in 1980 with a Bachelor of Science degree.  Upon graduation, he was commissioned in the United States Marine Corps.  He attended flight school and was designated a Naval Aviator in 1982. He flew the A-4M Skyhawk II for the famous VMA-214 "Black Sheep" out of MCAS El Toro, California.  Reserve duty followed flying the F-4E Phantom II with the 196th Tactical Fighter Squadron.  T.J. has been employed in the financial services industry since 1986.  T.J. and his wife, Sherry, have owned a second home in Jackson Hole since 2000.  In 2015, deciding to make Jackson their full-time residence, they moved to their current home in Bar-B-Bar.  

Honoring
Our
Veterans
is a 501(c)(3) Organization.
(c) Copyright.  All rights reserved.