Honoring
Our
Veterans
Helping Wounded Heroes Heal
Our sponsors are a very generous group and we salute them all!
Singh-Ray Photography Filters
We've been honored to work with so many wonderful photographers and videographers, from enthusiastic hobbyists to top pros like Galen Rowell and George Lepp. Movie studios, research labs, airlines, industry, universities, journalists and hundreds of television stations also use our filters.  We are even more honored to support our Veterans.
From our first day, our number one goal has been to develop the filters you need, with the highest possible quality and performance, so that you can consistently capture what your creative vision imagines.
Adobe and Creative Cloud
At Adobe, we believe in unlocking the creative potential in everyone to impact the world in ways both big and small. That's why we work with our employees and partners to help ensure a brighter future for our youth, lift up the communities where we live and work, and improve the health and sustainability of our environment.  And we support our veterans and recognize all they have sacrificed for each and every one of us. 
Adobe Creative Cloud gives you the world's best creative apps and services so you can make anything you can imagine, wherever you're inspired.
Local and Regional Sponsors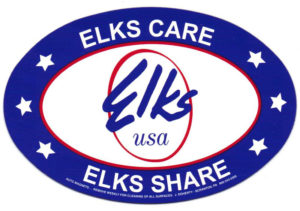 Elks Lodge of Jackson, WY
"So long as there are veterans, the Benevolent and Protective Order of Elks will never forget them." Thousands of Elks volunteers give generously of their time, energy and resources to serve veterans and military members each day, to ensure that pledge is not an idle one.
Jackson Hole Rodeo
In 1890 Sylvester Wilson brought the first group of settlers over Teton Pass into what is now Jackson Hole. He came here with his family to raise cattle on the fertile grass growing abundantly in the valley. 120 years and six generations later the pioneer spirit lives on–the Wilson family continues the western heritage and invites you to enjoy it with them.
Bar J Chuckwagon
Originated on a working cattle ranch, the Bar J Chuckwagon takes you back to the spirit of the old west with a relaxing atmosphere, rib stickin' meal and authentic cowboy entertainment. The Bar J Wranglers will entertain the entire family as they take you down memory trail with songs, stories, comedy, yodeling, fiddling and more! Experience an evening you'll never forget at the Bar J Chuckwagon.
High Country Outfitters
With the Tetons and Yellowstone at our back door, untold miles of hiking trails, plentiful wildlife and America's best fly fishing rivers running all around us, we've been the Jackson Hole sporting goods authority for more than 40 years. This is where the locals come to get their gear. Even the most experienced fly fishers hire our Jackson Hole fly fishing guides. We personally test and use all the gear we sell, and we invite you to experience this grand place with us!
Rotary Supper Club
Known as the "Fun Club" and founded on the 100th anniversary of Rotary International, our club puts a high premium of fellowship and social activities while offering our members many opportunities to serve locally and on district, national, and international projects. 
Bubba's Bar-B-Que
For over 40 years, Bubba's Jackson Hole BBQ has been serving mouthwatering BBQ meat, hearty breakfasts, flavorful burgers and savory sandwiches. For the healthier options, Bubba's has one of Jackson Hole's largest and freshest salad bars. Don't forget to grab a piece of our famous bread pudding. Bubba's Jackson Hole is a family friendly restaurant with Summer outdoor seating.
Snake River Angler
Get ready for the adventure of a lifetime. Choose from several options based on the snake river with world class guides, beautiful trout, and endless panoramic views.